This unique VAP (for ingénieur TSP) covers the entire span of services, network infrastructures, virtualisation, Cloud, from access networks all the way to the core networks and services. The coursework addresses specific issues such as All-Web convergence, Online Social Networks, Cloud, Service-Oriented Computing, Internet of Things and Smart Grids.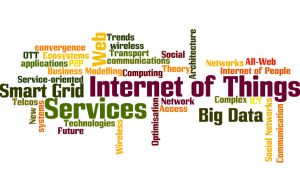 The program also offers real-world breadth. In addition to six key technical courses, a course on télécom management and economics gives students essential information about markets in Europe. Indeed, technology is advancing across a broad front of areas at such a rapid pace that even recent degree holders find their knowledge base fast becoming obsolete.
The program brings students up-to-date in state-of-the-art technologies which are changing the way we work and interact in an increasingly interconnected world. The program is deliberately broad based to provide a balanced view of the state-of-the-art for maximum flexibility.
Here is the link to the programme in PDF.
Last modify 30 November 2016